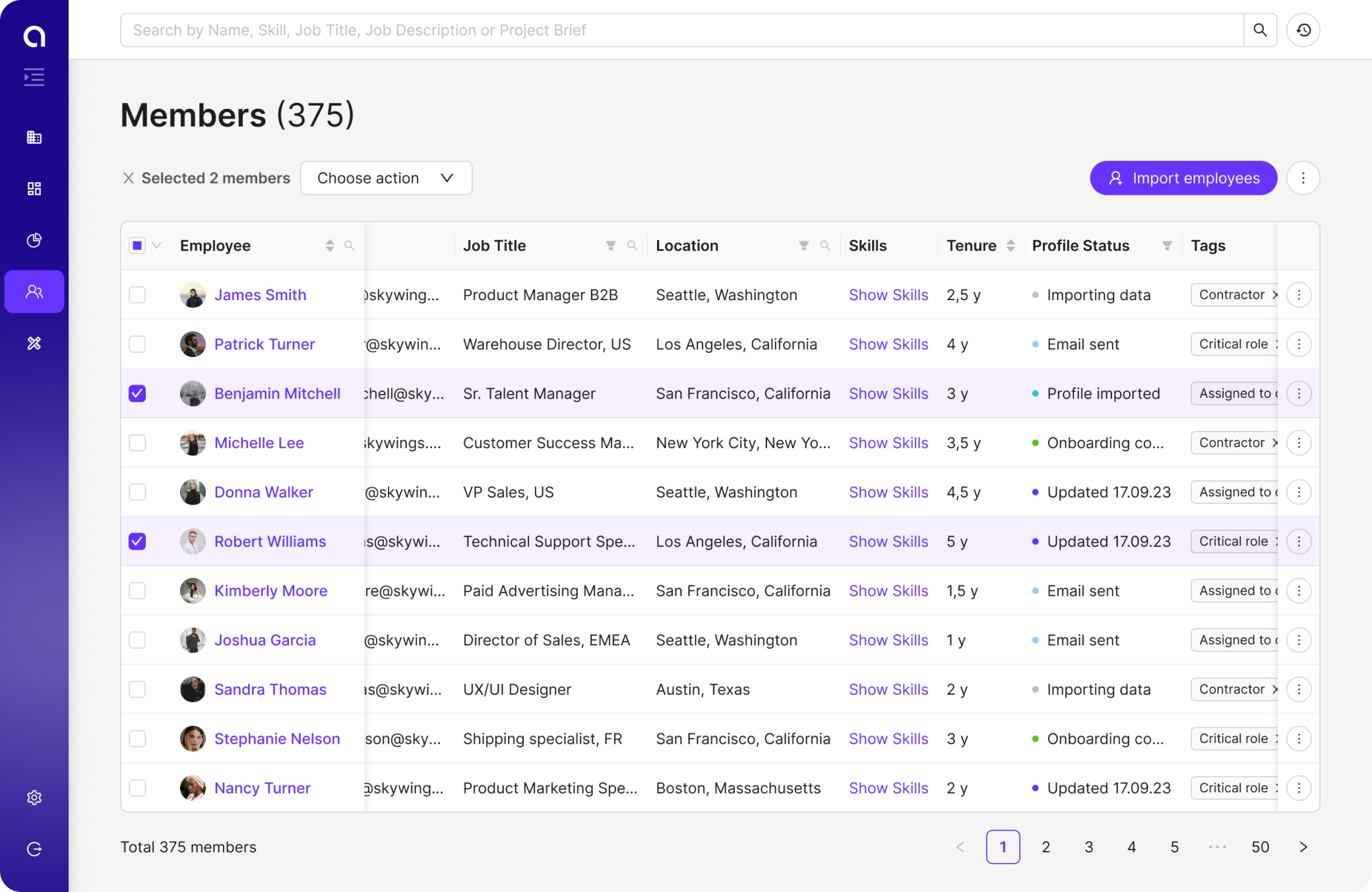 Skills-based hiring done right
Not sure if Melanie is ready for Sales? Let her try for a week and see how it goes.
Job Simulations take a new approach to skills-based hiring with virtual environments that help you screen candidates or employees for soft and hard skills. As if they were in your company.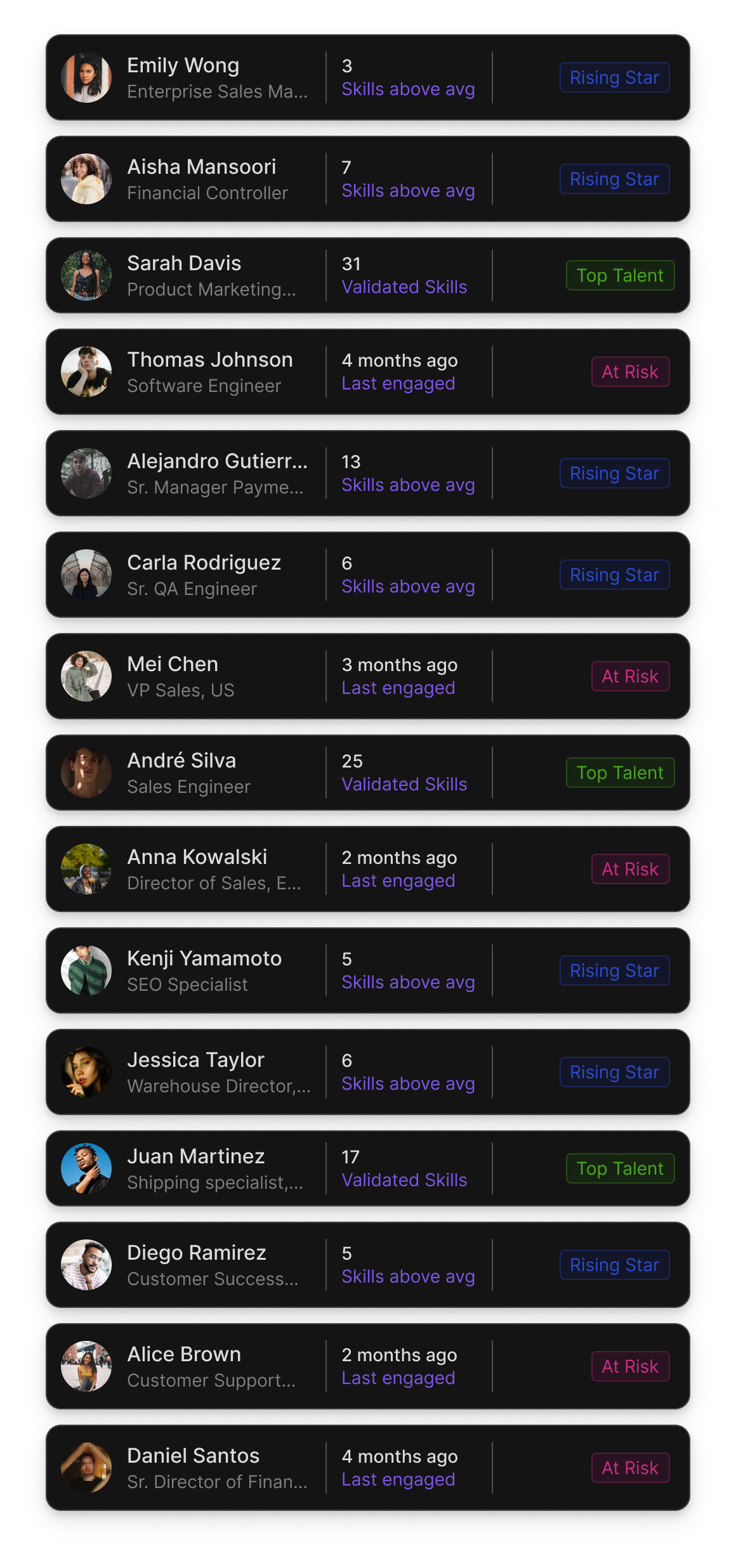 Data to make decisions
Spot employees excelling in specific skills or roles.
Identify rising stars worth investing in due to their unique skill sets.
Pinpoint top engineers for customer interactions.
Anticipate and mitigate potential churn in key teams.
Seamlessly transition employees into new roles based on skills and organizational needs.
"For the last 10 years we built enterprise solutions used by Fortune 500 companies and small-medium businesses"
Co-founder and CEO
Anthropos Inc
Co-founder and CTO
Anthropos Inc