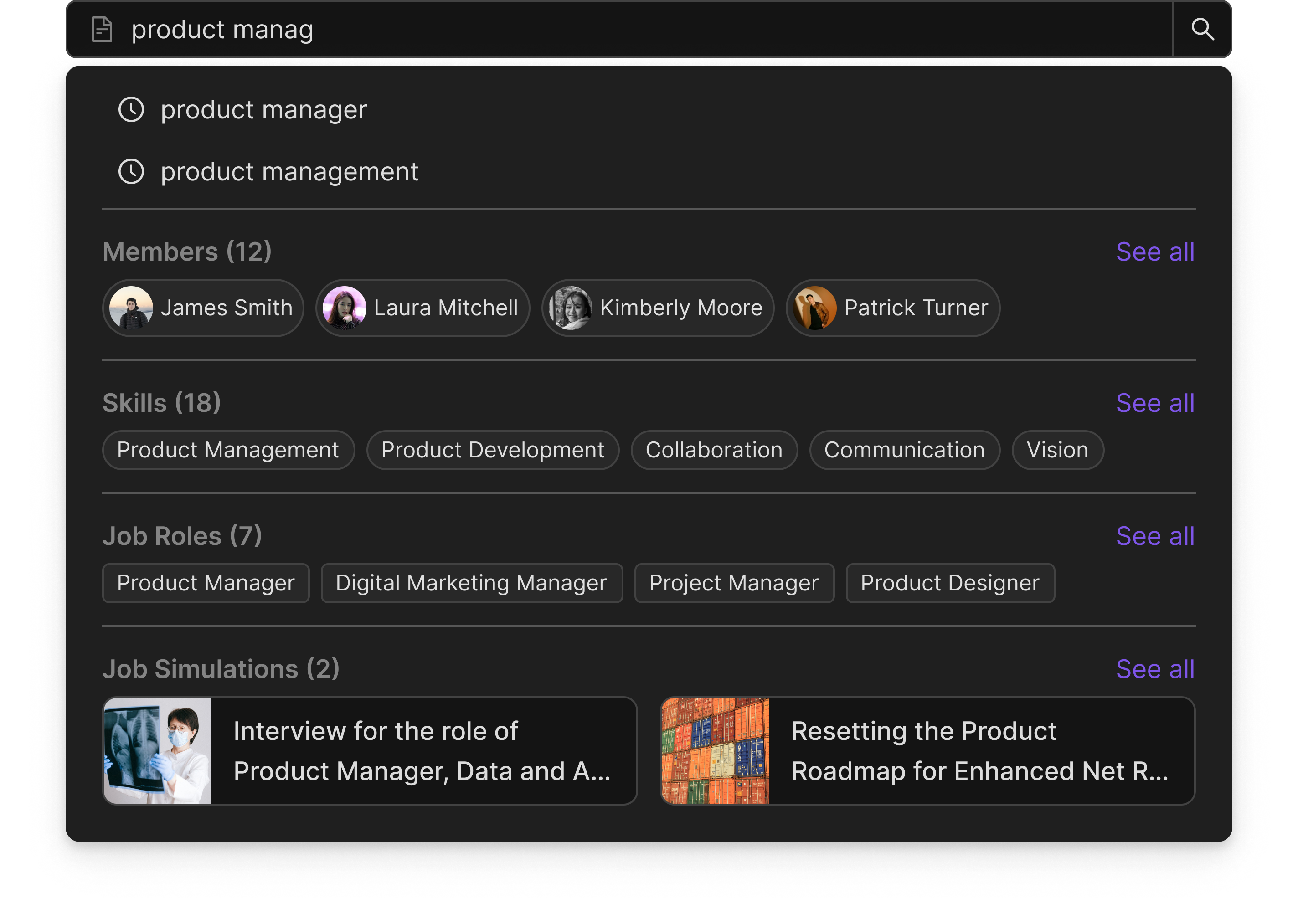 Actionable insights
The ones that transform your productivity
Anthropos Workforce Intelligence gives every department critical data to make workforce decisions and avoid disruptions.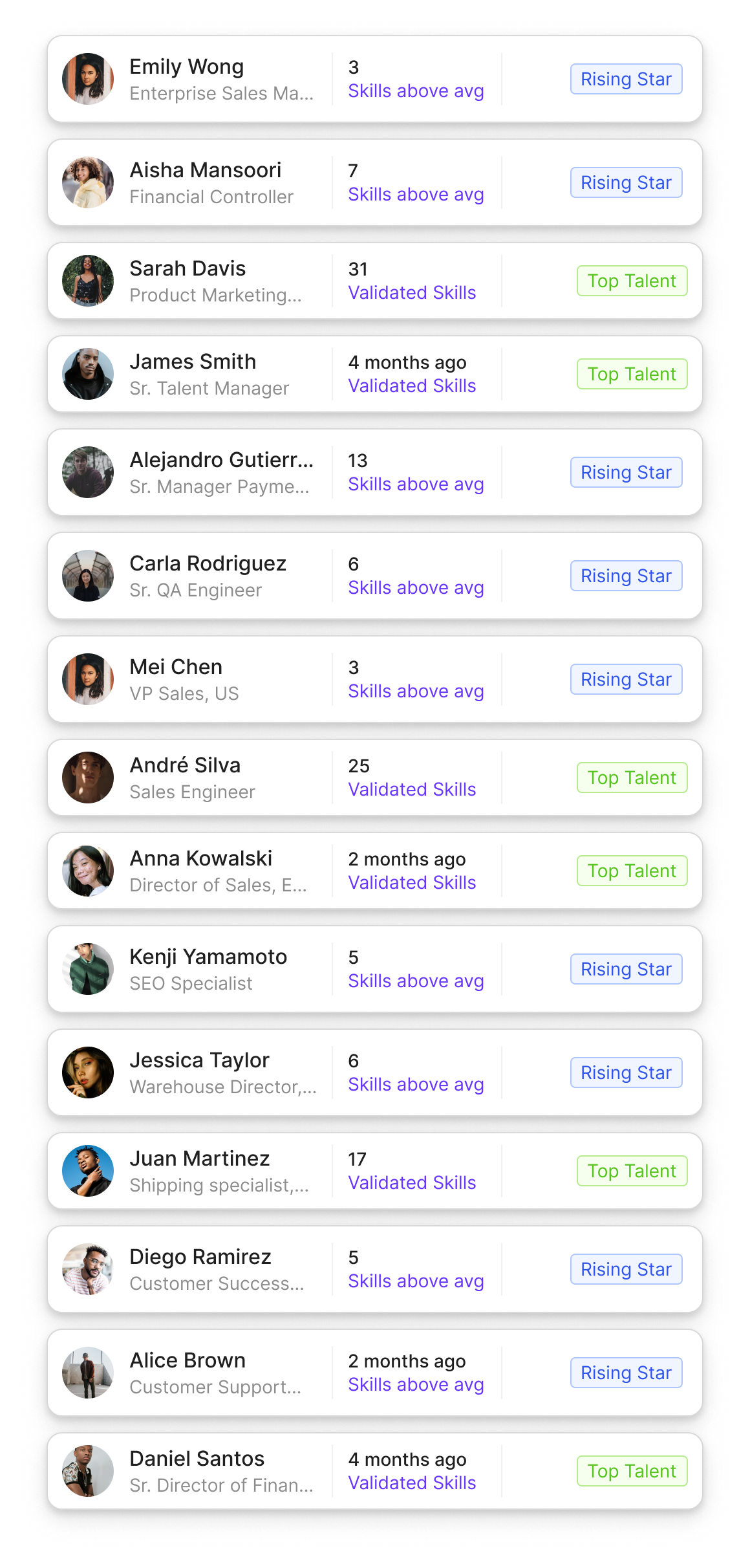 Keep an eye on your best people
We know how it feels to lose them.
When top talent exits, your company faces slowdowns and costly replacements. Anthropos offers a real-time snapshot of your standout performers and up-and-comers. We use a mix of data, like skills, tenure, peer feedback, and project achievements, to spot them.