Proactively build new skills and roles
50% of all employees will need reskilling by 2025 (WEF report 2023)
Anthropos streamlines this process, enabling you to shape skills and roles predictably.
Build the exact skills and roles you need
Our solution allows you to personalize career paths, job roles and job simulations to reskill your people based on your exact needs and planning it at scale.
Set clear milestones
Every department, manager and executive can use Anthropos to upskills or reskills their people with a modern experience and clear deadlines.
For instance, with Anthropos, you could begin transitioning some of your existing BDRs into Account Executives. Or, you could mold your current Sr. Software Engineers into your future Tech Leads.
Monitor everyone's progress
It's easy to see how your people are progressing in their paths. At any point in time you can see their progress, communicate with them and prevent delays.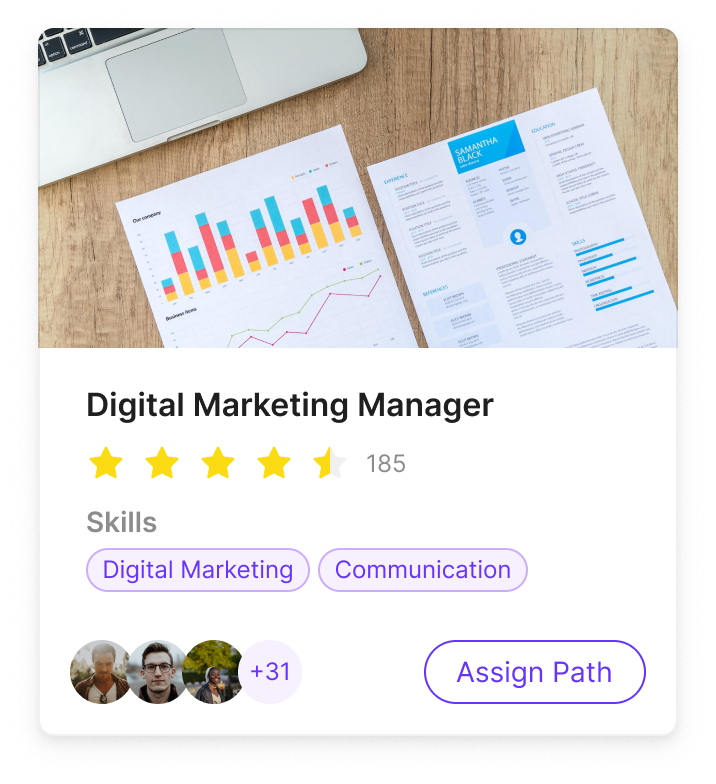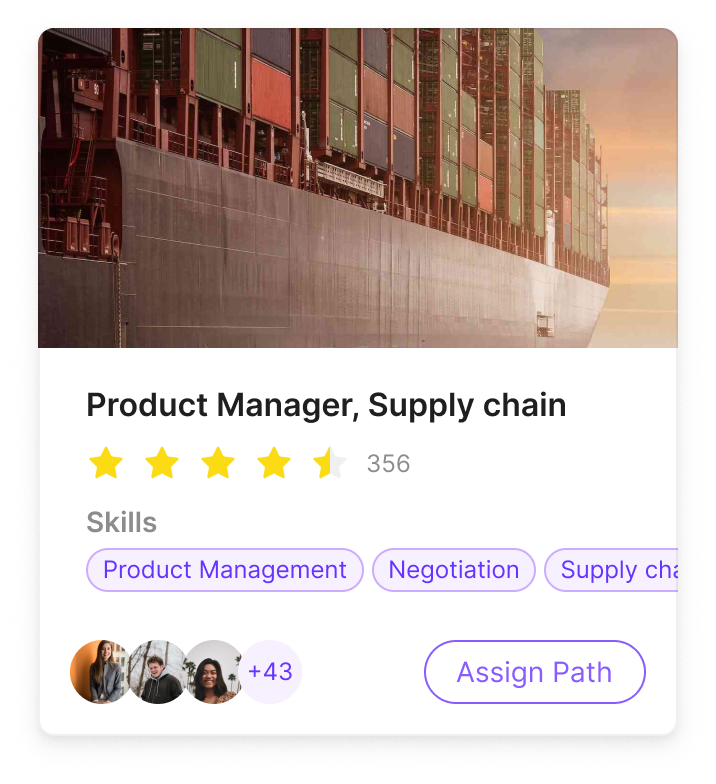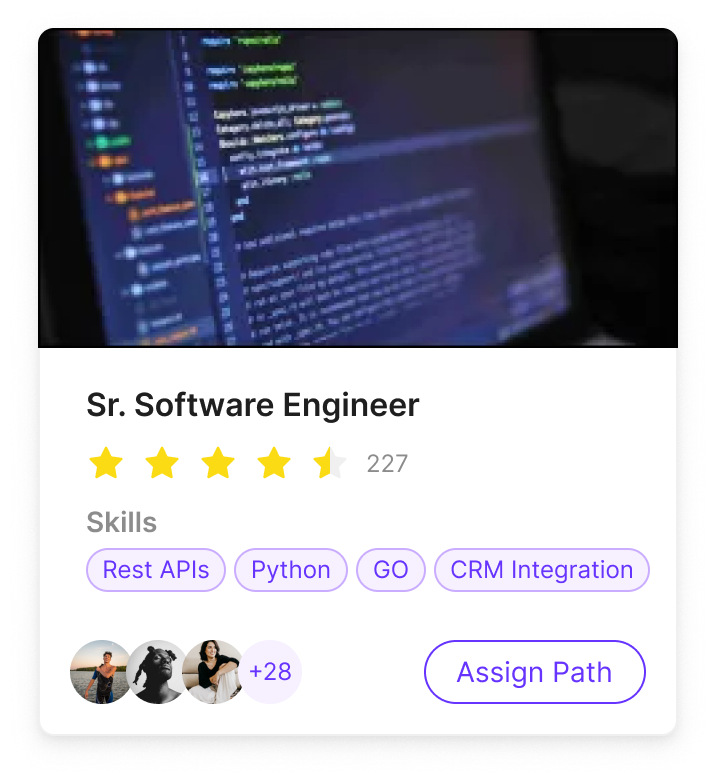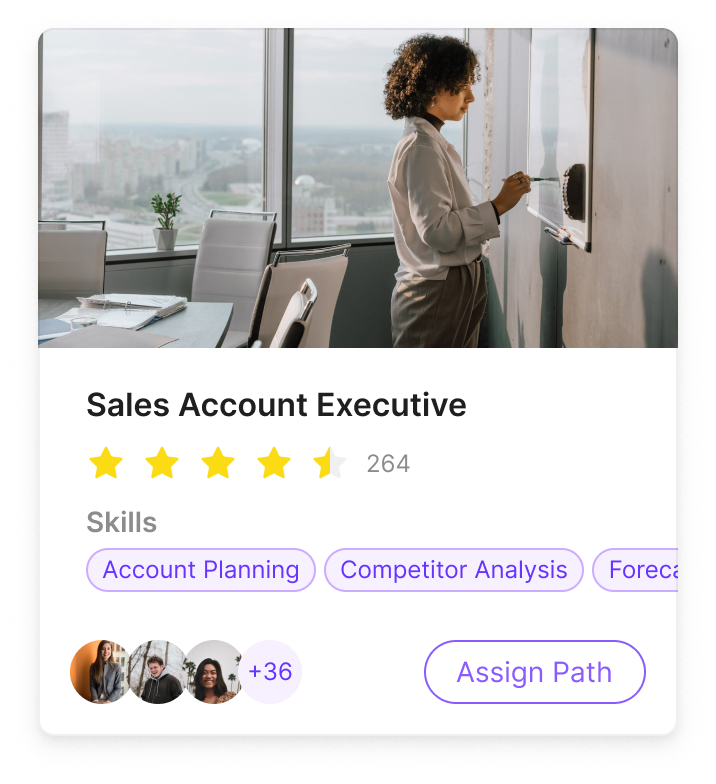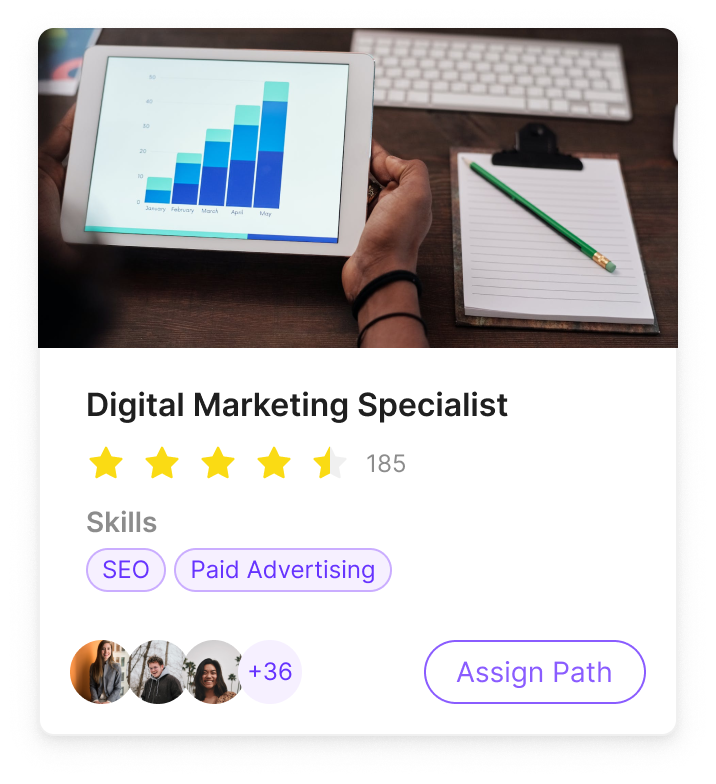 A simple way to build roles and skills
Start with our job templates
We are constantly developing new paths and roles inside our library. It's easy to use them as templates and personalize them with your content, files or other items from our library.
Build from scratch
If you prefer, you can start from scratch and design career paths and roles with your naming, skills values and much more.
How can I build new skills and roles using Anthropos?
Career paths and Job Simulations allow people to learn specific skills and roles inside Anthropos. Companies can create their own career paths, based on their skills and roles and assign them to their employees. Each path can have multiple Job Simulations to offer an hands-on learning experience to employees.